Bucktrout Tailoring is a family-owned clothing label with over 50 years of craft and expertise. Headquartered in Leeds, Great Britain we proudly weave Yorkshire's rich textile heritage and deep history into every garment we design and manufacture. For generations our family has been driven by and passionate about creating objects of enduring, meaningful value by hand. It's our hope that our philosophy of unrivaled quality and attention to detail is evident in everything we make.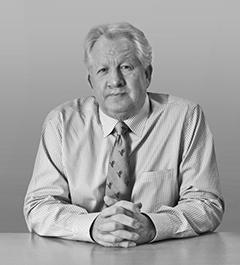 GRAHAM BUCKTROUT
Managing Director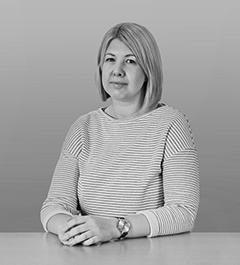 KATIE BUCKTROUT
Creative Director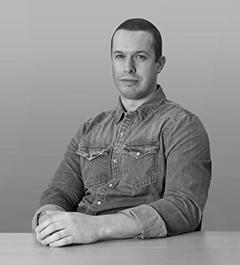 JONATHAN BUCKTROUT
Operations Director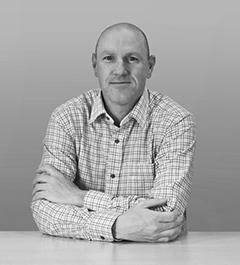 JUSTIN BUCKTROUT
Branding & Marketing
Our core team learned their craft in the cutting rooms, design departments and factory floors of one England's most famed tailoring manufacturers. From there, we further honed our industry experience with roles in management, developing collections, buying, and creating visual merchandising for some of Britain's most respected fashion brands. As Bucktrout continues to develop our business and keep pace with production and growth, we've added logistics, operations and marketing to our collective skill set.
We've long found inspiration in the natural beauty surrounding Yorkshire. We strive to create modern styles that respect the past. The result is unique collections that are both timeless and timely. We exclusively use British heritage fabrics sourced from Yorkshire and Scottish mills. Our commitment to beautiful tailoring and quality at a fair price is paramount. Each garment bearing the Bucktrout name is one upon which we're proud to stake our reputation.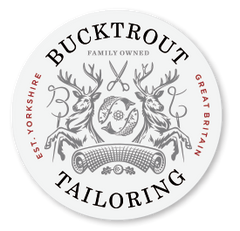 Bucktrout Tailoring Ltd.
93-99 Mabgate,
Leeds, LS9 7DR
Yorkshire, England